There is nothing like going on a trip that makes a person thankful to get home again. Last week I headed to England to meet my sister from the States.
We had a grand time with relatives and then headed to London for a couple of days.
We nearly became hunch backs under the weight of our huge backpacks and found a new favorite coffee joint to lighten our loads. I love how this place wants to make their food healthier in our modern fast-food world. Not to mention their muffins and smoothies are to die for :)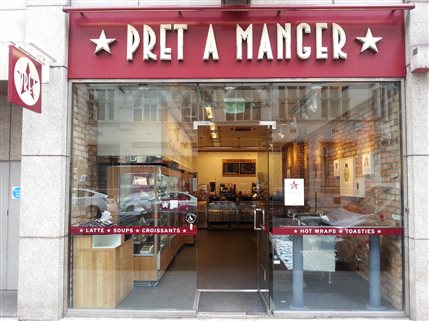 I am so happy to be home again, no matter how grouchy my kids are (due to colds). I feel so rested and "unwound." And am so blessed to have a husband who can manage the fort with 3 kids and a pup. He even brought me yellow roses to the airport to welcome me home. Sweet, and so romantic! This was the first and only time we have been apart for so long since we married nearly 8 years ago. I am so thankful for that man of mine!
In order to get the holiday season kick started for my
shop
I am offering you a coupon code for 10% off your order in my shop now- use the code CHRISTMAS.. Don't wait too long for your holiday orders! Scarves are so in and you see people wearing them everywhere all over London. Plus I can customize your orders if they are placed now :)